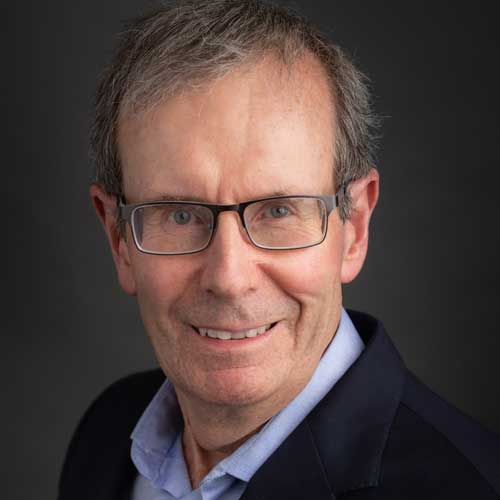 Greg Hanmer
Greg Hanmer is an experienced business law lawyer in the Waterloo region with over 37 years of legal experience.
Experience
Greg Hanmer graduated from the Faculty of Administrative Studies (Schulich School of Business), York University, with a Bachelor of Business Administration and a Master of Business Administration. Following graduation, Greg worked in commercial banking and finance. Through his experience, he developed an interest in law and returned to attend Osgoode Hall Law School. Following his graduation from law school and articling in Toronto, Greg joined a long standing law firm in Kitchener-Waterloo. The firm merged with another well established local firm and later merged with a national law firm in Canada. Greg was a Partner of the national law firm until the end of 2013. Greg enjoyed his time with the national law firm and appreciated the opportunity to work with great clients, lawyers and staff.
In early 2014, it was time to do something more entrepreneurial and Greg founded HANMER LAW. While Greg misses the interaction and camaraderie of working with other colleagues – he appreciates the flexibility and independence of his own practice. An independent practice also makes it easier to work with entrepreneurs and startups and share in their innovation, energy and enthusiasm.
Greg has been active in the Community, including, without limitation, the following:
Member and Past Chair: Research + Technology Park Activities Committee, University of Waterloo
Past Chair: Community Interest Support Group, Grand River Hospital
Former Trustee: Board of Trustees, Grand River Hospital
Volunteer: Various sports organizations and community events
Member: Waterloo Advisory Committee on Active Transportation
Education
Osgoode Hall Law School: Bachelor of Laws
York University – Schulich School of Business: Master of Business Administration
York University – Schulich School of Business: Bachelor of Business Administration
Notable
In addition to his formal education, Greg has completed a number of levels of professional dog training (hopefully his Golden Retriever will learn to heel soon).
About HANMER LAW
HANMER LAW does not look like your traditional law office. The firm utilizes a shared office arrangement in Uptown Waterloo with executive offices and conference rooms on an as needed basis. There is a reception area and support staff willing to assist when needed.
We frequently meet with clients at their offices as it is convenient for them and allows us to see first-hand their businesses, people and innovation. If a client prefers, we can arrange to meet at our shared office or make other arrangements. We also make effective use of virtual meetings when appropriate. We use technology – enabled solutions such as cloud based practice management and accounting systems to support the practice.
HANMER LAW has engaged a group of paralegals who work remotely and meet only as needed. The paralegals have different levels of experience. Our objective is to have the work done by someone with an appropriate level of experience and at an appropriate rate.
HANMER LAW will sometimes work with other lawyers and professionals who have particular experience in certain areas, such as tax, securities, intellectual property and labour and employment matters.
Our lean business model enables us to provide experienced legal counsel, reduce the overhead associated with a traditional law office and provide cost effective legal services to our clients.